Sharm El Sheikh, Egypt   •   June 14 – 15, 2023   •   Grand Rotana Resort & Spa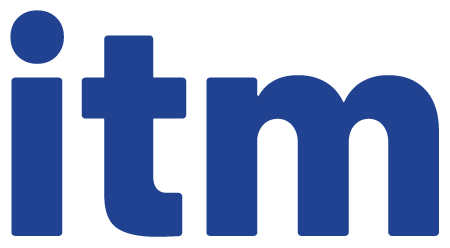 June 14 – 15, 2023
Sharm El Sheikh, Egypt
Grand Rotana Resort & Spa
LET'S GET TOGETHER IN SHARM EL SHEIKH!
ITM 2023 USERS GROUP CONFERENCE
Euronet Worldwide invites you to join other ITM clients from your region, Euronet leadership, and financial industry consultants and experts at our upcoming conference. We look forward to seeing you at the beautiful Grand Rotana Resort & Spa in Sharm El Sheikh, Egypt, June 14-15, 2023. 
Don't miss this exciting opportunity to hear payments experts discuss critical topics in the industry including the latest in card management, cloud computing, fraud monitoring, and more. Enjoy networking opportunities where you can mingle with your ITM peers and dedicated ITM product experts.
Dress code will be business casual attire.
Free Registration
Sign up today! There is no cost to attend the conference, and your breakfasts and lunches will be included. Seating is limited, and we will need to save your spot!
Special Room Rate
While the event is free to attend, guests are responsible for their costs related to transportation and accommodations. Book you room through our registration form to receive the discounted conference rate.
Grand Rotana Resort & Spa

The event hotel rates are $105 + taxes & fees for a single occupancy room and $115 + taxes & fees for double occupancy room. The event registration is complimentary, and attendees will only need to cover the costs of their travel and hotel reservation upon arrival.
Per the hotel event policies, we, as the event hosts, will be managing room block reservations for all attendees. Please complete your arrival and departure dates in the event registration form so that we can add you to the rooming list.
If your travel plans change or you have questions related to your room reservation, please email ngriebel@euronetworldwide.com
Future Proof Your Payments

Discover what's new for ITM with discussions of the latest enhancements and hear from industry experts on topics such as:
Cloud Computing Innovations and Opportunities | Explore the range of benefits for your organization and your bottom line.
Merchant Management for the Future | Discover what's new with Euronet Merchant Management and how it can streamline operations and positively impact your merchant relationships.
Customer Success | Learn more about exciting enhancements coming to Euronet Customer Support!
Fraud in Payment Instruments | Financial crime is on the rise. We'll cover best practices to limit your organization's exposure and ways to protect your assets as well as your customers.
Open to Web Services? | Additional access via nest API. Access data functions from anywhere!
Alerting | Empower your account holders with ITM customized alerts. Enabling your customers with choices improves their financial awareness, creates up-sell and cross-sell opportunities, reduces fraud, and builds stronger customer relationships.
QR | Providing customers and merchants with the convenience of using a simple, yet powerful and versatile code to access a variety of financial services as well as timely notices.
Settlement Solutions | Find out how you can automate and schedule end-of-day processes to reduce operator intervention and cost.
Self Service at the ATM | Fine tune your offerings and maximize ATM up-time using real-time status and usage data – all while streamlining ATM operations with web-based monitoring, management, and remote commanding capabilities.
Card Tokenization & 'Pay' Wallets | An overview of how Visa VTS and Mastercard MDES integrate with the networks and payment wallets for solutions like Apple Pay and Android Pay.
What's New – Journey to 4.9 | Learn about ITM enhancements from 4.6 until our current release, 4.9. Hear what have we been up to with point releases and how you can take advantage of new functionalities.
Don't miss this exciting opportunity to hear industry experts discuss these and other crucial topics that are having significant impacts on the financial services industry today!
Full agenda coming soon!
Sign up today! While there is no cost to attend the conference, we will need to save your spot!